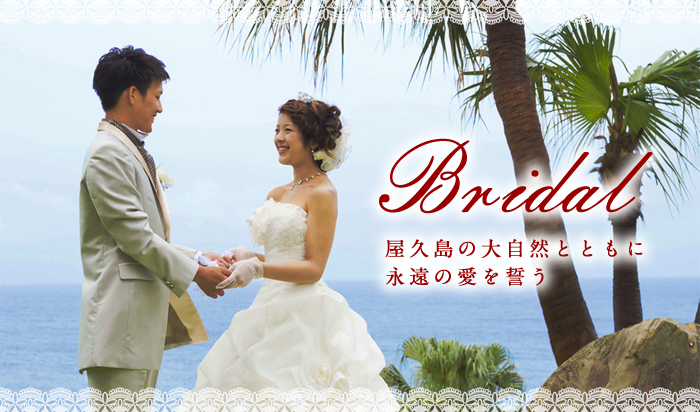 Do you not think to be Japan? With Nature of Yakushima southern country, do you not promise everlasting love at very large location?
Wedding-style supports public expression freely. In addition, "we present staying" on the day of the wedding and do luxury suite room only in seaside hotel Yakushima.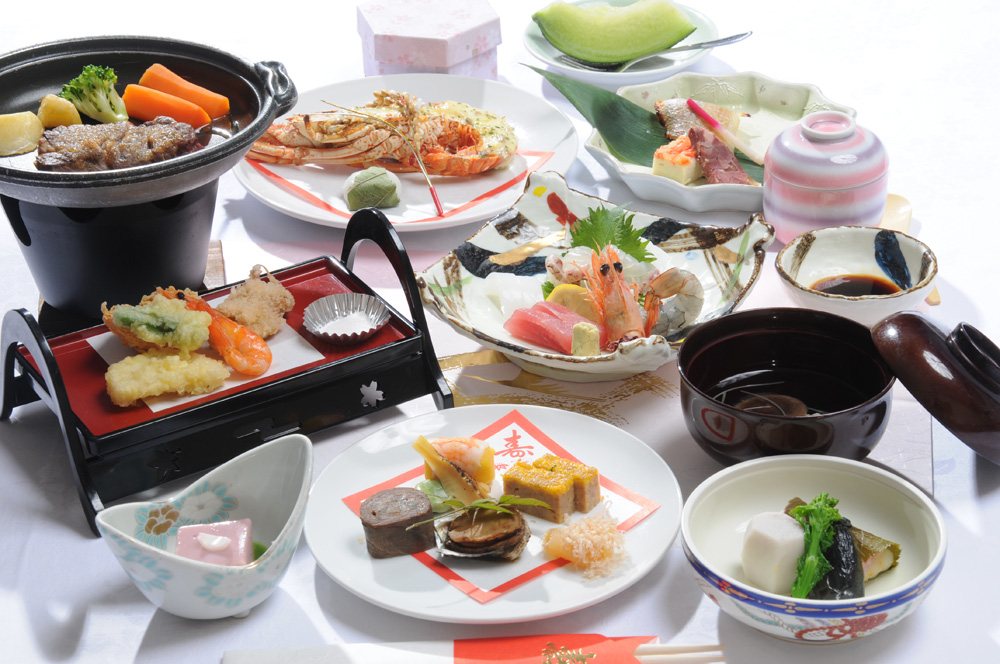 Dishes

We offer colorful dishes appropriate for celebration.

Dishes

Rate: 10,000 yen ... (we provide consultation)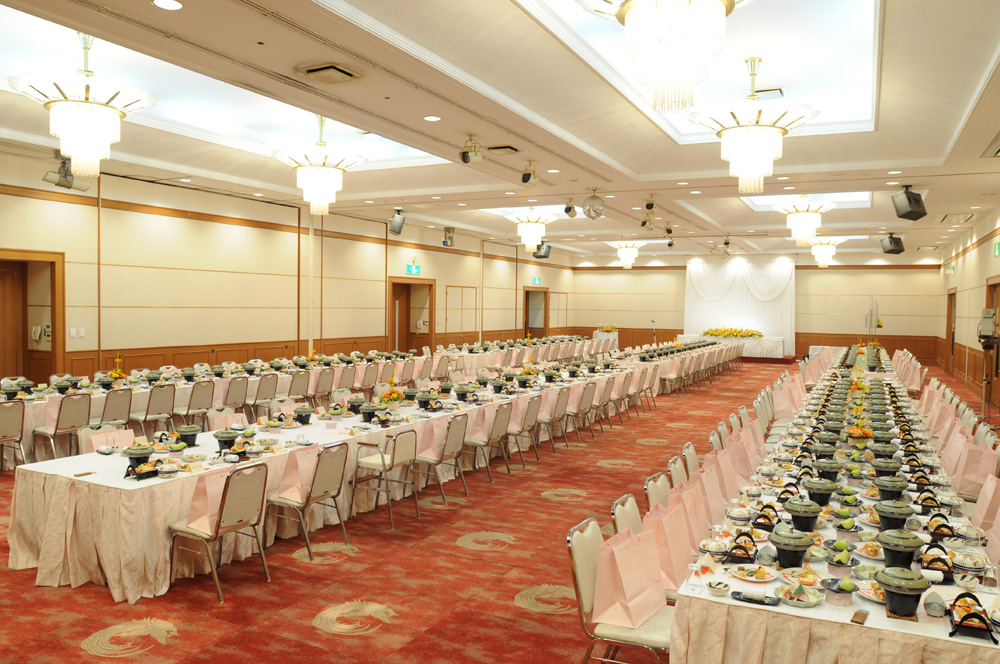 Banquet venue

It is available from a small number of people to up to 270 people.
Restaurant wedding is available to 50 people, too.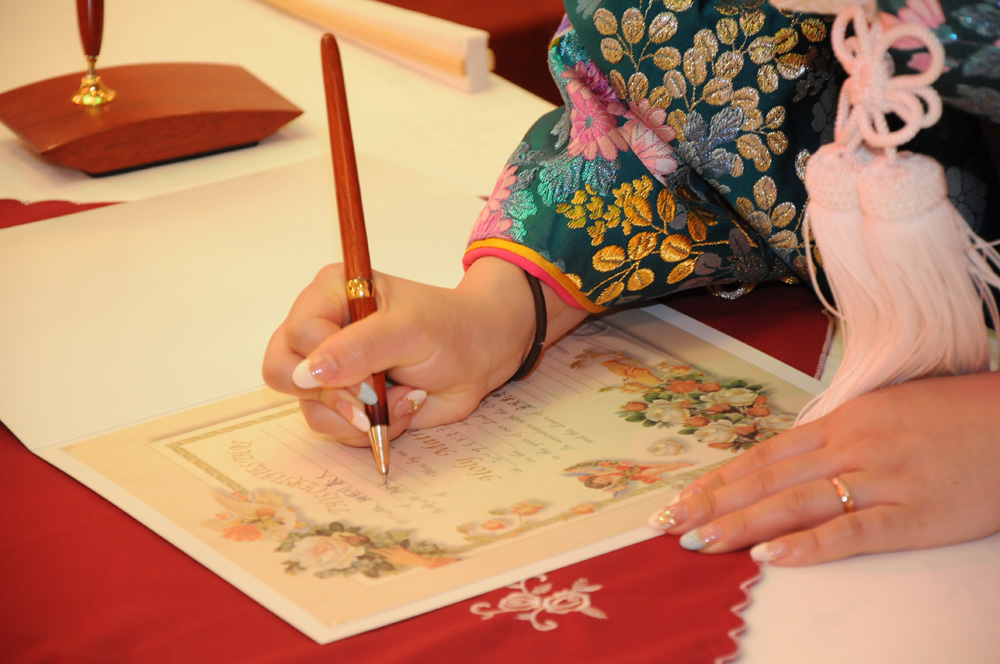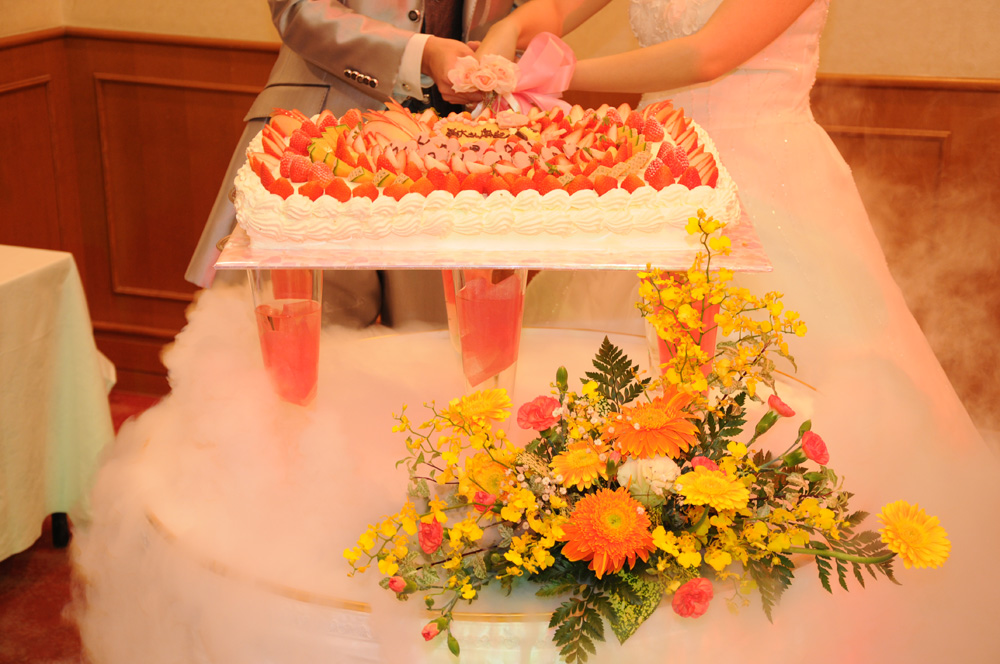 Consultation, reservation inquiry