Various dishes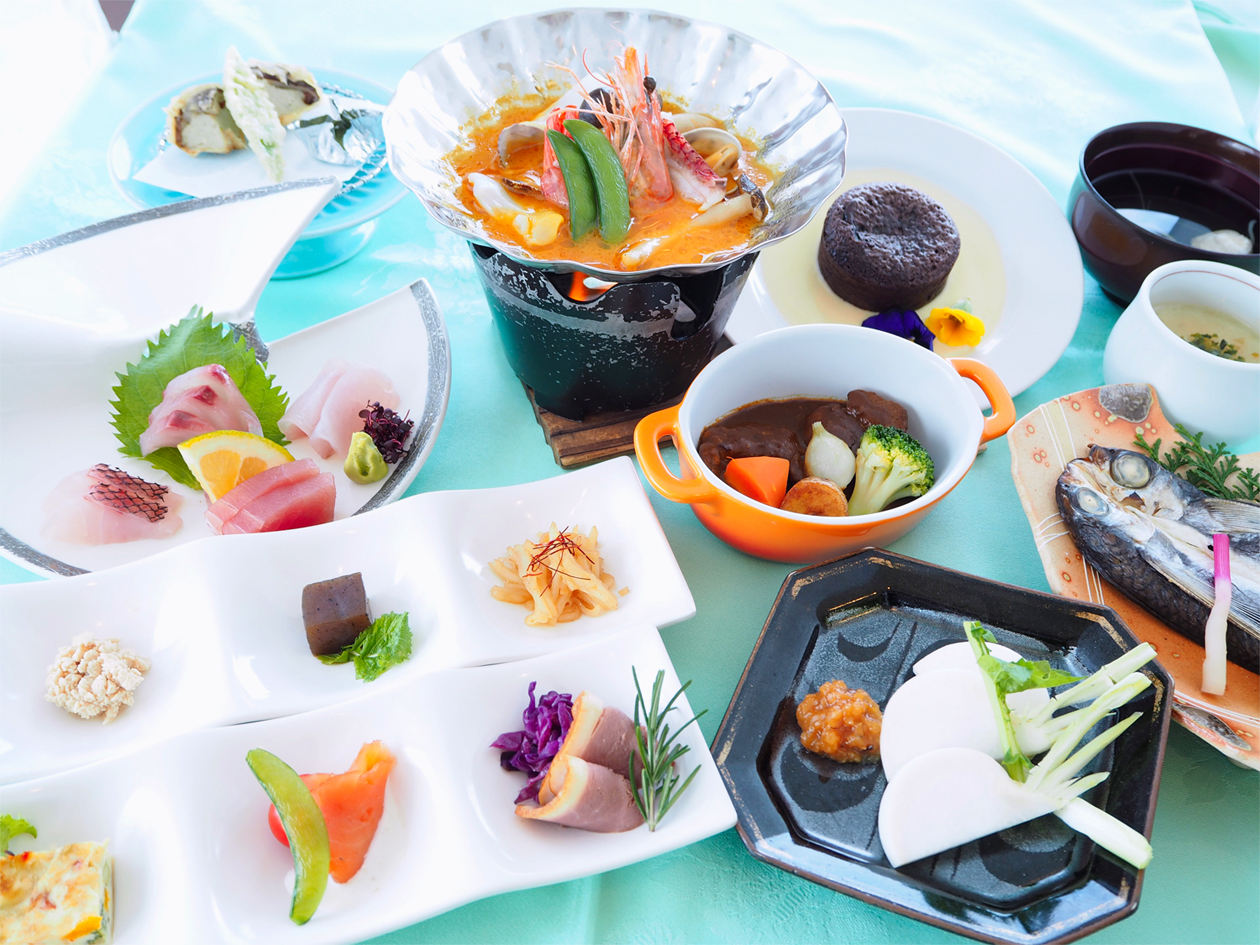 Banquet dishes

We prepare for banquet dishes which included seafood and riches of the soil that Yakushima is fresh for guest abundantly.
Customer except staying can prepare for banquet dishes which are ~ of 4320 yen per person (tax-included). It requires reservation by the day before. (restaurant or banquet room) please consult about contents, rate.

Banquet dishes contents example 5,400 yen course

Appetizer
Sashimi
Grilled dish
Fried food
daibutsu
Spare plate
yosara
Soup
Rice
Dessert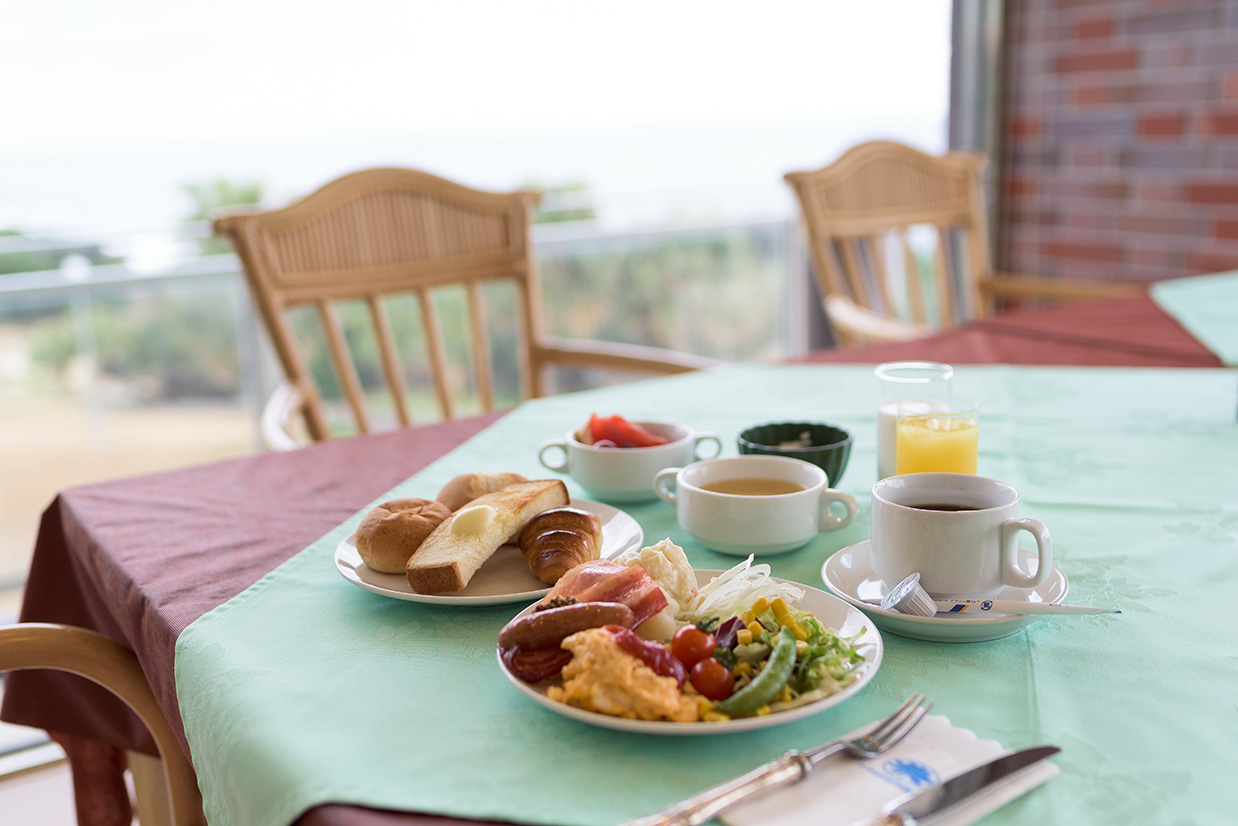 Buffet

Breakfast of guest prepares for buffet.
Please have Japanese-Western style special menus more than 30 kinds in addition. (in addition, it may become Japanese set meal when there is very little staying staff)

Noon and buffet shop assortment plate dishes of night party form accept reservation, too. In addition, buffet becomes the use that is higher than 30 people.
For more details, please refer.
Lunch

Lunch accepts reservation from more than ten people.

Menu is boiled fish low dining table @2, 160 yen. Please consult about rate, contents. (in addition, general sales people do not do lunch only in group)

Boiled fish low dining table contents example 2,160 yen course

Small dish
Soup
Structure
Boiled fish (chire sea bream)
Spare plate (flying fish Satsumaage)
Steamed cake (chawanmushi)
Rice
Fruit
Comment dishes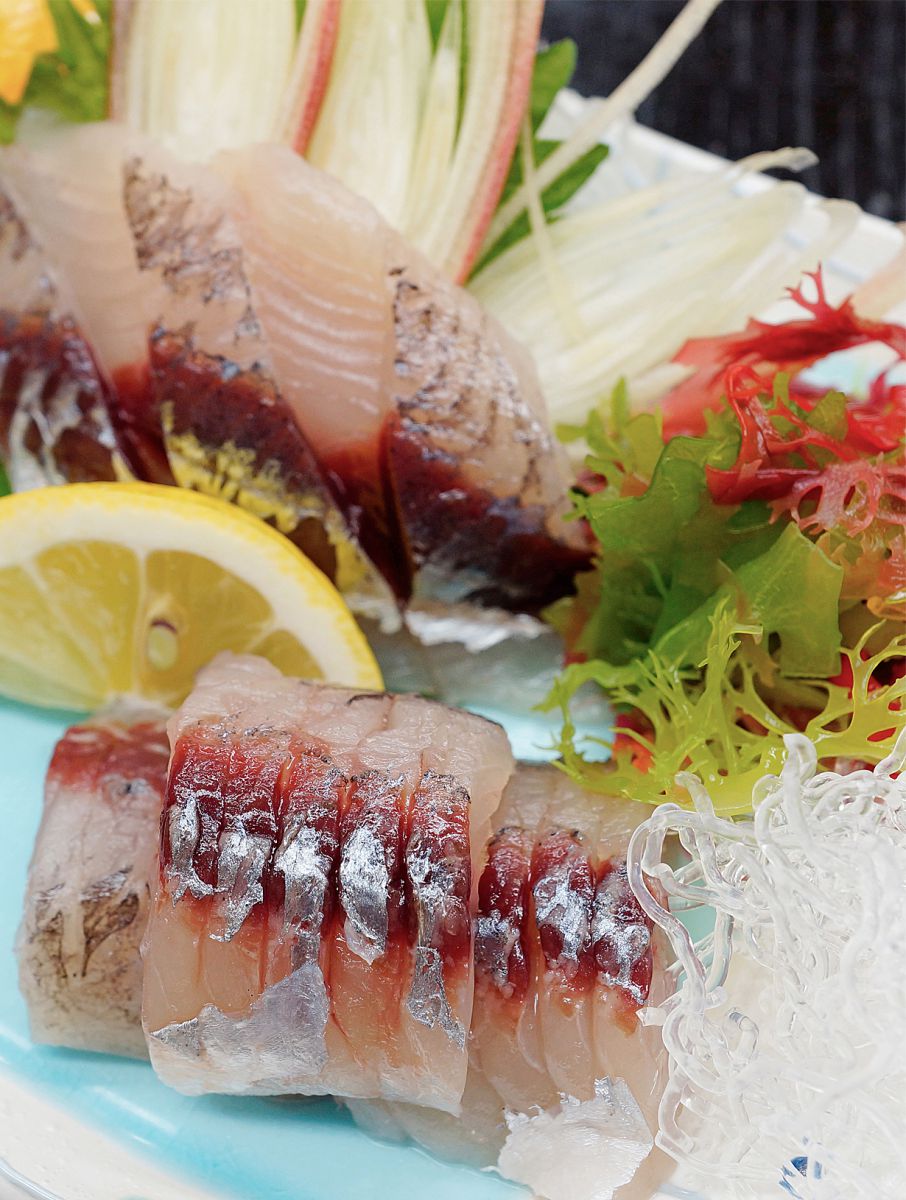 If there is hope as there is thing which we cannot set up by order on the day, I would like prior order. In addition, sorry, approve as on the day you may not set up thing that fresh ingredients including sashimi are necessary depending on the situation of fishing.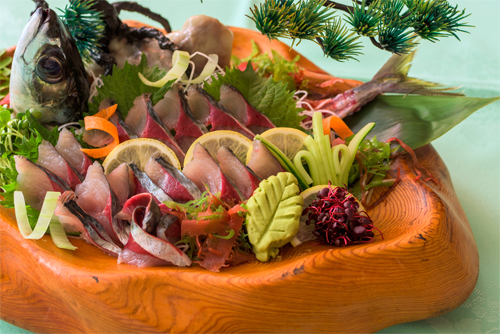 We break neck of mackerel performed one fishing of to keep the freshness and are called neck buckling up mackerel because we do blood omission and take to go. Because it is fresh, it is eatable with sashimi.
Sashimi (one portion 1,500 yen ...)
In addition, please note that you may not prepare depending on the situation of fishing because fresh mackerel is necessary. (as for the photograph mackerel one four portions)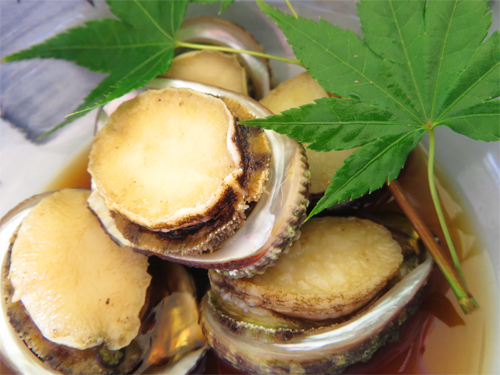 It is called "nagarame" from state to move to drift with looks that made abalone small.
It is salty-sweet, and the stewed taste fits liquor well.
One dish of 1,000 yen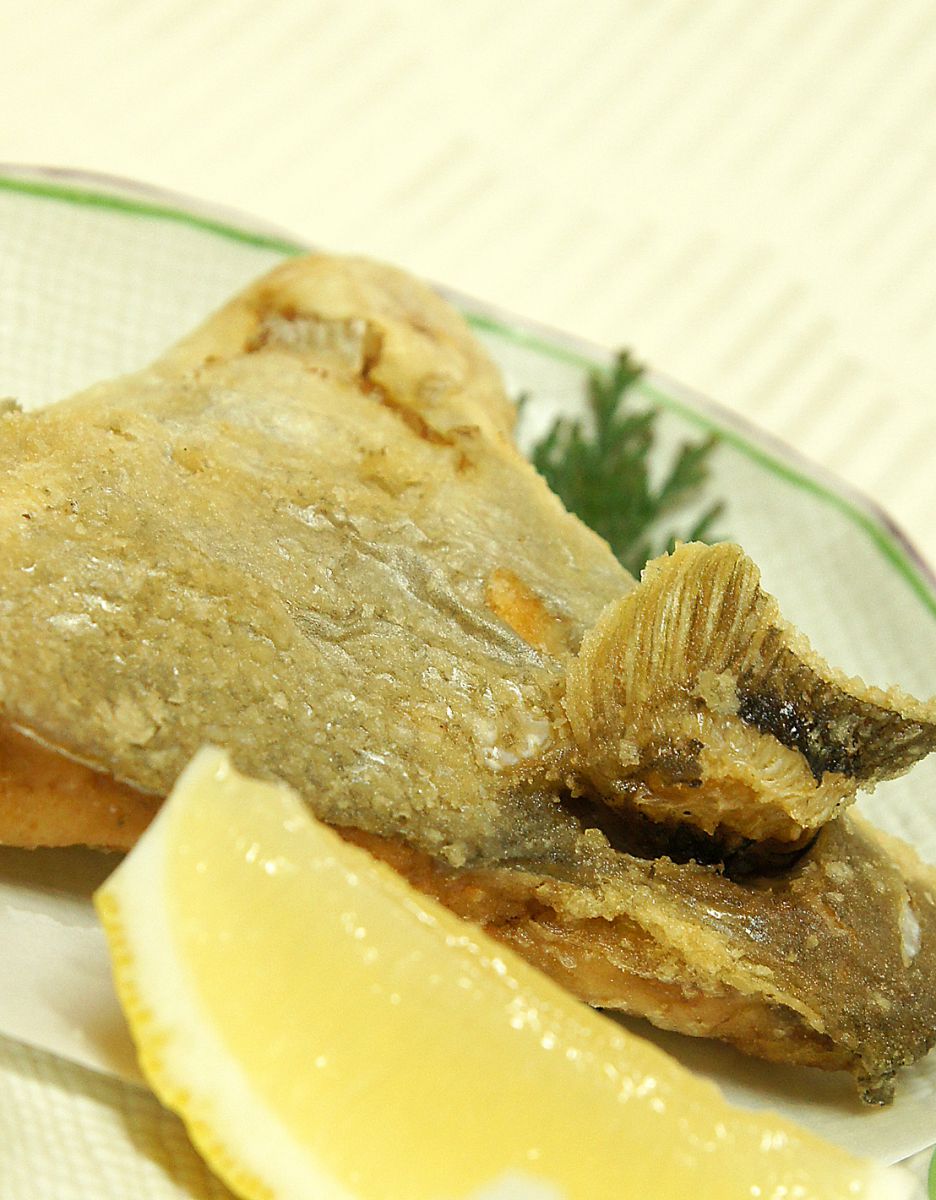 Deep-fried chicken, kampachino head grilled with salt (1,000 yen)
Flying fish sashimi (1,000 yen)
Ms. squid sashimi (1,300 yen)
※The above becomes 8% of consumption taxes tax-included indication. (rate as of April 1, 2016)
Drink menu table
Alcohols

| Brand name | Unit price | Remarks |
| --- | --- | --- |
| Beer (medium-sized bottle) | 760 | |
| Draft beer (the inside) | 670 | |
| Draft beer (the small) | 570 | |
| Shochu 5 go bottle (black grows on Mt. three island of Yaku) | 3,810 | |
| Shochu 5 go bottle (island of ancient times Yaku) | 4,110 | |
| Shochu glass (black grows on Mt. three island of Yaku) | 650 | |
| Shochu glass (island of ancient times Yaku) | 700 | |
| Sake (1 go) | 650 | |
| Unwarmed sake south bank old man (300 ml) | 1,080 | |
| Umeshu on the rocks | 550 | |
| Umeshu with soda | 650 | |
| Shochu and soda (lemon plum) | 550 | |
| Glass of wine (only as for the white) | 550 | |
| Bottled wine | 3,240 | |
| Yakushima passion winebottle | 2710 | |
| Yakushima passion wineglass | 550 | |
| Whiskey reservation bottle | 8,640 | |
| Whiskey reservation glass (with water) | 650 | |
| Highball | 750 | |
Soft drinks

| Brand name | Unit price | Remarks |
| --- | --- | --- |
| Passion juice | 430 | |
| Tongue perception juice | 430 | |
| Orange juice | 330 | |
| Oolong tea | 330 | |
| cola | 330 | |
Others

| Brand name | Unit price | Remarks |
| --- | --- | --- |
| Karaoke machine (at the time of banquet) | 10,800 | |
※The above becomes 8% of consumption taxes tax-included indication. (rate as of April 1, 2016)