2017.11.09
It is boshinnenkaijufuchu (^^♪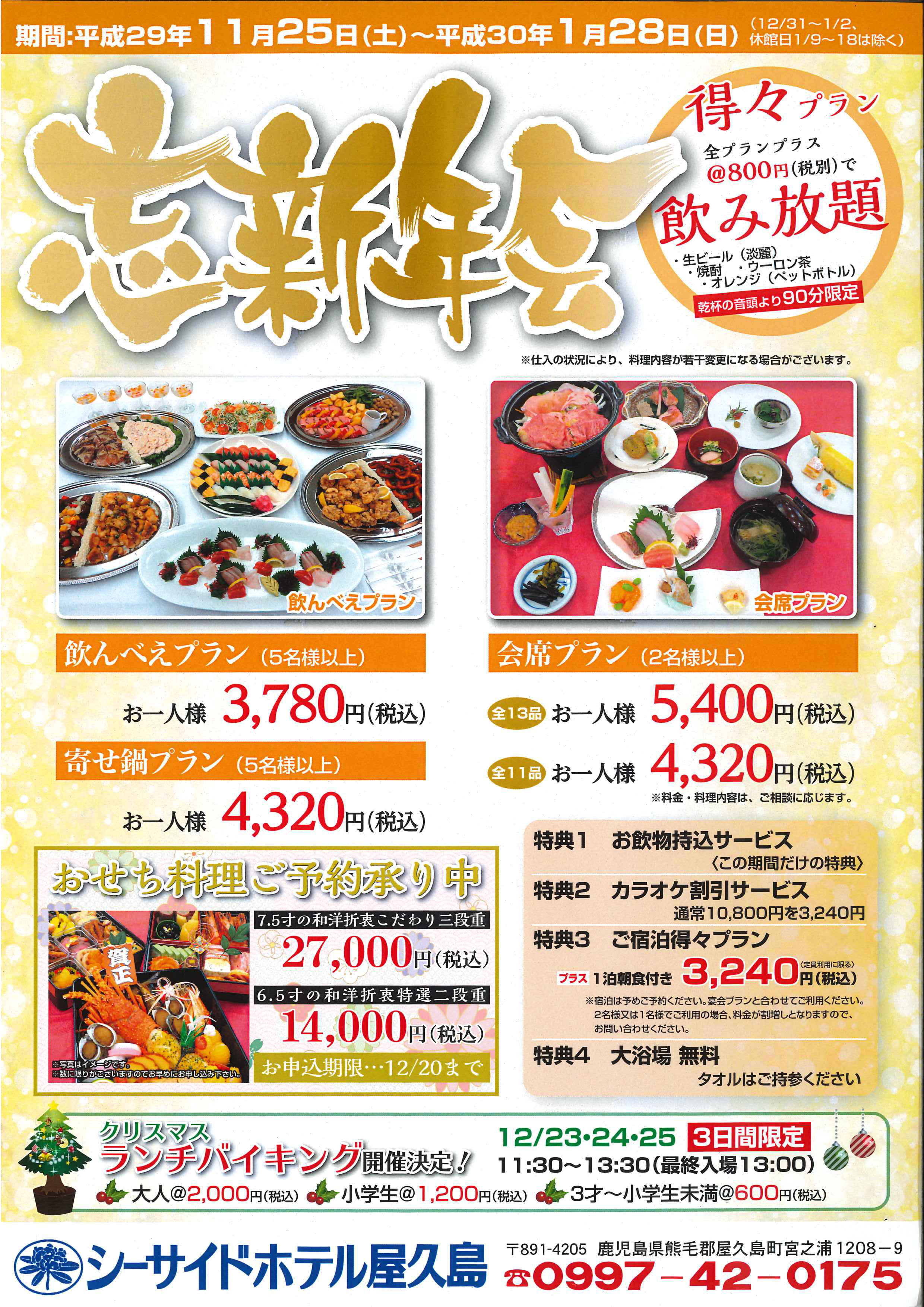 It is boshinnenkaijufuchu!
We do boshinnenkaijufukaishi.
In one that want to enjoy noisily drunk plan @3780 Japanese yen ~, chowder plan @4320 Japanese yen ...
Standard banquet dishes plan @4320 Japanese yen ... is popular. (please consult about rate.)
Privilege includes drink carry-on service, karaoke discount service, accommodation profit plan, large communal bath free service, too.
As you are popular as for the day before holiday, please make a reservation early.
Reservation, inquiry to 0997-42-0175
Notice Recommended information