2014.10.22
Information for ... lunch new menu for group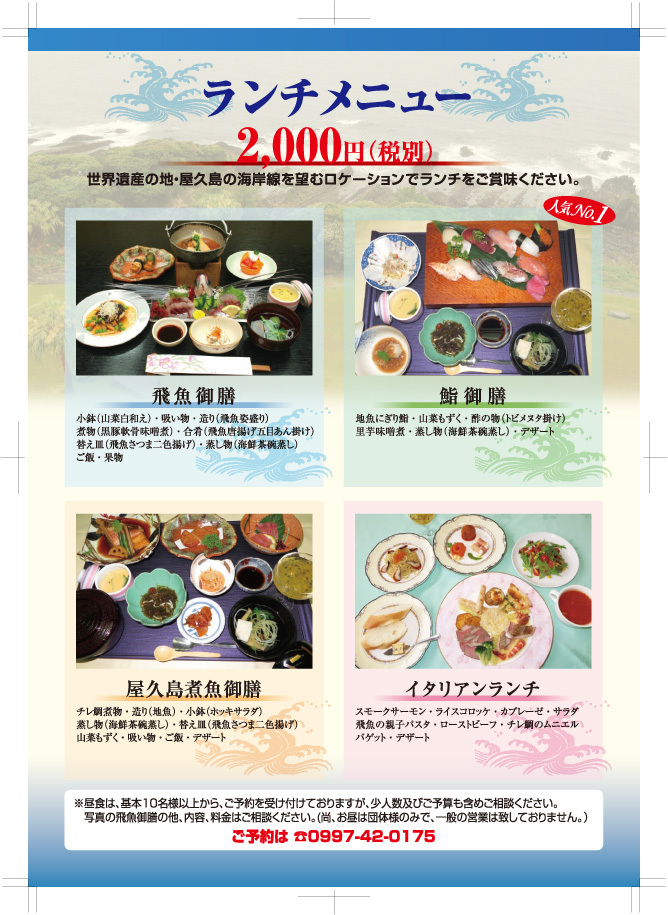 ■Information for new lunch menu for group■
Lunch of our hotel accepts group-like reservation that is higher than ten people.
As new menu increased, we introduce.
Sushi low dining table, boiled fish low dining table become Italian what increased newly.
It becomes all @2000 (tax-excluded).
Boiled fish low dining table rises volume than boiled fish set meal which we offered so far and is accompanied by sashimi, dessert.
As you accept reservation over telephone, please feel free to contact.
Seaside hotel 0997-42-0175, Yakushima inquiry time (from 8:30 a.m. to 6:00 p.m.)